We believe in working with Partners to jointly deliver higher value to Customers. We are open to partnerships in Marketing and Sales, Consulting, Project Implementation and in Knowledge Partners.
Our Partners
Aahana

Aahana is a healthcare consulting company for Quality, Accreditations and Process Improvement. Consulting Partner for Ibhar Products in Healthcare.
Beyontec

Beyontec is a software products and services company providing end-to-end solutions and services to customers in the insurance industry.
Marketing and Sales Partner for Ibhar Products.
Flame TAO Knoware

FLAME TAO Consultants are experts in Lean Transformation and Applied Behaviorial Sciences, as well as specific Management functions. In its consulting on Transformation, Alignment and Optimisation, FLAME TAO brings together a combination of its proprietary approaches on Alignment and Lean Practices. Knowledge Partner with Ibhar.
SYNA

SYNA is a UAE based management consulting company specializing in management development and organizational excellence.
Marketing and Sales Partner for Ibhar Products and Consulting.
Vantedge

Vantedge are in the business of helping clients resolve issues in their search for operational and business excellence. They deliver agile strategies for business transformation through technology. Marketing and Sales Partner for Ibhar Products.
ARHC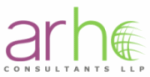 ARHC CONSULTANTS is a Healthcare Consultancy Company having offices in Bahrain, offering an array of services for various Healthcare facilities ranging from Polyclinics and Diagnostic Centers  to Super-Specialty Hospitals.
Experts at ARHC Consultants bring decades of diverse experience acquired in challenging assignments, organizations and businesses to meet the challenges of current Healthcare scenario.